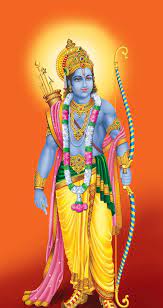 : Lord Rama: The Ideal King
In the vast and diverse world of Hinduism, Lord Rama holds a special place as the embodiment of virtue, righteousness, and the ideal king. His life, as portrayed in the epic Ramayana, offers a timeless model of leadership, ethics, and devotion. In this blog, we will explore the extraordinary qualities and significance of Lord Rama as the epitome of an ideal king.
The Life and Legacy of Lord Rama
Lord Rama, the seventh avatar of Lord Vishnu, was born to King Dasharatha and Queen Kaushalya of Ayodhya in ancient India. His life and reign are celebrated in the epic Ramayana, composed by the sage Valmiki. Lord Rama's story is not merely a religious narrative but a profound guide to righteous living and exemplary leadership.
The Qualities of an Ideal King
Dharma (Righteousness): Lord Rama unwaveringly followed the path of dharma throughout his life. His unwavering commitment to moral and ethical principles, even in the face of personal sacrifice, serves as a timeless example for leaders and individuals alike.

Justice: Rama was known for his impartiality and commitment to justice. He upheld dharma by ensuring fairness and impartiality in his judgments, treating everyone equally under the law.

Compassion: Despite being a warrior, Rama displayed immense compassion for all beings. His compassion extended to friends, allies, and even adversaries, exemplified by his treatment of the demon king Ravana and the vanquished army of Lanka.

Self-Control: Lord Rama exhibited extraordinary self-control in the face of adversity. His ability to remain composed and focused, even during times of great personal suffering, is a testament to his inner strength.

Honoring Promises: Rama's unwavering commitment to his promises and vows, even at great personal cost, underscores the importance of integrity and trustworthiness.

Family Values: As a son, husband, and brother, Rama exemplified ideal family values. His devotion to his parents, love for his wife Sita, and unwavering loyalty to his brothers set a high standard for familial relationships.

Courage and Heroism: Lord Rama's heroism in battles and his willingness to confront challenges head-on demonstrate his bravery and leadership qualities.
The Exile and Return
One of the most well-known episodes in Lord Rama's life is his 14-year exile to the forest, accompanied by his devoted wife, Sita, and his loyal brother, Lakshmana. Rama's exile serves as a symbol of sacrifice, self-discipline, and adherence to duty, even in the face of personal suffering.
Rama's eventual return to Ayodhya, his coronation as king, and the grand celebration of Diwali symbolize the triumph of righteousness over evil and the return of light and harmony.
Devotion to Lord Rama
The devotion to Lord Rama has transcended time and place, with millions of devotees worldwide offering prayers and seeking inspiration from his life. The recitation of the "Ramayana" and the chanting of Rama's name through the "Ram Naam" are considered powerful acts of devotion.
Conclusion
Lord Rama, the ideal king, remains a timeless symbol of righteousness, virtue, and ethical leadership. His life story continues to inspire countless individuals and leaders to follow the path of dharma, uphold justice, and display unwavering compassion and self-control. Lord Rama's legacy reminds us that the qualities of an ideal king are also qualities that can guide us towards leading more ethical, compassionate, and fulfilling lives.