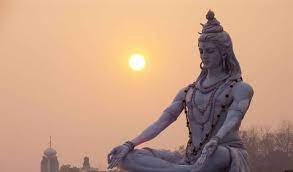 Shivaratri Fasting and Practices: A Guide to Spiritual Purification and Inner Awakening
Shivaratri, the auspicious night dedicated to Lord Shiva, holds deep spiritual significance in Hinduism. This sacred occasion offers a unique opportunity for devotees to engage in fasting, meditation, and other spiritual practices that facilitate inner purification and awakening. In this blog, we delve into the practices associated with Shivaratri, exploring how fasting and spiritual endeavors during this night can lead to profound transformation and connection with the divine.
Understanding Shivaratri
Shivaratri translates to "Night of Shiva," and it falls on the 14th night of the dark fortnight in the Hindu month of Phalguna. This night is believed to be particularly potent for spiritual practices, as it is said that Lord Shiva performs his cosmic dance, the Tandava, on this night. Devotees observe Shivaratri to cleanse their consciousness, seek blessings, and deepen their spiritual journey.
Fasting: Detoxifying the Body and Mind
Fasting during Shivaratri is a common practice aimed at cleansing the body and mind. The fast often involves abstaining from food and water for the duration of the night or a specific period. Fasting is not just a physical act; it is a conscious choice to detach from material desires and focus on spiritual pursuits. By refraining from indulgences, devotees redirect their energies toward meditation, prayer, and self-reflection.
Meditation and Prayer
Shivaratri provides a unique opportunity for devotees to engage in extended periods of meditation and prayer. As the night is believed to be charged with cosmic energies, meditation during this time can lead to heightened spiritual experiences and deeper states of consciousness. Devotees often chant sacred mantras, such as "Om Namah Shivaya," to attune their minds to the divine vibrations and enhance their connection with Lord Shiva.
Vigils and Spiritual Gatherings
Many temples and spiritual communities organize night-long vigils on Shivaratri. These gatherings create an atmosphere of devotion, unity, and collective spiritual effort. Devotees sing bhajans (devotional songs), read scriptures, and share spiritual stories. The collective energy generated during these vigils fosters a sense of oneness and supports individual and collective transformation.
Inner Reflection and Self-Realization
Shivaratri serves as a time for devotees to reflect on their spiritual journey and set intentions for growth. The darkness of the night symbolizes the inner depths of consciousness, where hidden truths and aspects of the self reside. Devotees use this time to confront their fears, weaknesses, and attachments, aiming to release what no longer serves them and align themselves with higher truths.
Conclusion
Shivaratri fasting and practices offer a remarkable opportunity for devotees to engage in spiritual purification and inner awakening. By fasting, meditating, praying, and participating in vigils, individuals tap into the powerful energies of the night, deepening their connection with Lord Shiva and their own spiritual essence. Shivaratri serves as a reminder that amidst the cosmic dance of creation, preservation, and destruction, our individual journey towards self-realization and divine union is both sacred and transformative.
Author-Nishita Khanna