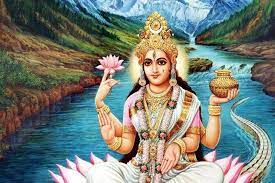 Shiva's Consorts: Exploring the Mystical Relationships of Lord Mahadev
In the rich tapestry of Hindu mythology, the enigmatic figure of Lord Shiva, also known as Mahadev, is often depicted in union with various divine consorts. These relationships carry profound symbolism and spiritual significance, reflecting the diverse aspects of creation, destruction, and transformation that Shiva embodies. In this blog, we delve into the mystical relationships between Lord Mahadev and his consorts, uncovering the deeper meanings they hold within the realms of devotion and spirituality.
Parvati: The Divine Goddess of Balance
One of the most celebrated and well-known consorts of Lord Shiva is Goddess Parvati. As the embodiment of Shakti, the divine feminine energy, Parvati represents the nurturing and creative force of the universe. Their union signifies the harmony of opposites – Shiva's asceticism complements Parvati's nurturing qualities. Their relationship teaches us that the union of masculine and feminine energies is essential for cosmic balance and spiritual growth.
Sati: The Sacrificed Goddess
The relationship between Shiva and Sati holds a tragic yet symbolic significance. Sati, Shiva's first consort, immolated herself in a fire ritual due to the humiliation she experienced during a grand yajna. Shiva's grief-stricken dance of destruction, the Tandava, shook the cosmos. Sati's sacrifice symbolizes the transcendence of worldly attachments and the idea that true devotion requires an unwavering commitment to the divine.
Ganga: The Goddess of Purity
Shiva's association with the River Ganga is another intriguing aspect of his mystical relationships. The story goes that Ganga descended to Earth to purify the ashes of Shiva's devotee, King Bhagiratha's ancestors. By allowing Ganga to flow through his hair, Shiva tamed her force, demonstrating his mastery over the primal energies. This relationship signifies the interplay between divine forces and the importance of harnessing energies for positive transformation.
Kali: The Fierce Goddess of Time
Kali, a fearsome and powerful deity, is often depicted as a consort of Shiva in her Mahakali form. Kali embodies the destructive aspect of time and serves as a reminder that creation and destruction are intertwined. The union of Shiva and Kali represents the cycle of life, death, and rebirth. Kali's fierce energy is a testament to the multifaceted nature of the divine, highlighting that both nurturing and destructive energies are essential for cosmic balance.
Conclusion
The relationships between Lord Mahadev and his consorts provide profound insights into the intricate web of creation, preservation, and destruction. These mystical unions remind us that the divine encompasses a spectrum of energies, and each consort represents a unique aspect of the cosmic dance. As we explore these relationships, we uncover the tapestry of spiritual symbolism and the lessons they offer on devotion, balance, and the interplay of energies. Ultimately, the consorts of Lord Shiva guide us toward a deeper understanding of the divine nature that resides within and around us.